Award-Winning Stone Pavers Company In Bloomfield Hills MI
Transforming Outdoor Spaces In Southeast Michigan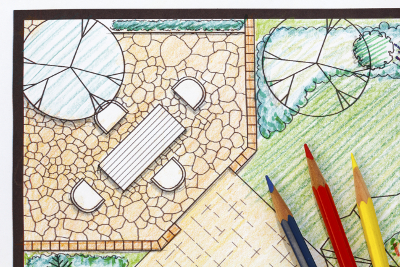 For over 20 Years, the A-Team Hardscapes team has mastered the art of landscape and hardscape design and installation. Homeowners in Bloomfield Hills MI and the surrounding area choose us for all of their landscape, hardscaping and maintenance needs because of our excellent expertise in landscaping. No yard is too big or too small for us to work on, let us transform your landscape to give it the quality curb appeal you've been desiring!
We handle everything when it comes to draft designs, and the coordination of your entire project. Our owner will over see your project to ensure that you're getting the highest quality work for your home! Our main focus is to keep everything simple and make sure our clients feel at ease throughout this whole process. We strive to keep our customers satisfied and happy while creating a gorgeous landscape that they can call their own.
---
Crafting Unique Stone Pavers in the Bloomfield Hills MI Area
We feel like every home needs gorgeous features to it. We have been dedicated to providing the most unique hardscape masterpieces to homeowners of SE Michigan. We can handle everything - from waterfalls to brick pavers and stone pavers to retaining walls and patios, our services give your yard functionality and allow you enjoy them even more while giving your home a facelift. A-Team Hardscapes can build you custom patio decks and walkways of your dreams for just about every unique taste out there. Once we understand your budget we are able to give you options to choose from that are in your budget.
Our hardscape features include:
Walkways & sideways
Retaining walls
Brick patios
Water fountains
Masonry
& more!
These features will bring not only functionality to your home but also value and beauty! All of our work has completely transforms every home we work on and that's why we love what we do. We enjoy seeing customers satisfied with their yards and we strive to continue to do so for the years to come.
A-Team Hardscapes has been building quality retaining walls, paved walkways & patios suited for anyones taste. Our different techniques, styles and materials give you many options for you to choose from so it compliments your home. Our use of natural stones and larger one-piece cut stones are very popular choices. If you can come up with your own design of what you would want to see, we are able to best suit whatever it is you may be brainstorming with the help of our design team. We take the time to access your property to find the perfect location for any walkways or water features in order to make a symmetrical outdoor space that you can enjoy.
---
If your looking for Stone Pavers services in the Bloomfield Hills MI area, search no more! Our team of professionals would love to help create a gorgeous hardscape space to add to your home for you and your family to enjoy. For more information and if you have any questions feel free to contact us - we would love to speak with you!